If you are having issues connecting to your D-link wireless network with an Apple iPhone, iPad, MacBook or iMac; D-Link's 'Smart Connect' might be the cause. This applies to Dual band routers, ie: Models DIR-8xx. Disabling Smart Connect and naming your networks differently will generally resolve this problem.
How to Fix
Connect any device to the router with Ethernet, or use a non-apple device connected wirelessly.
Browse to your Router's settings page (usually http://192.168.0.1 or http://dlinkrouter.local)

Go to Settings > Wireless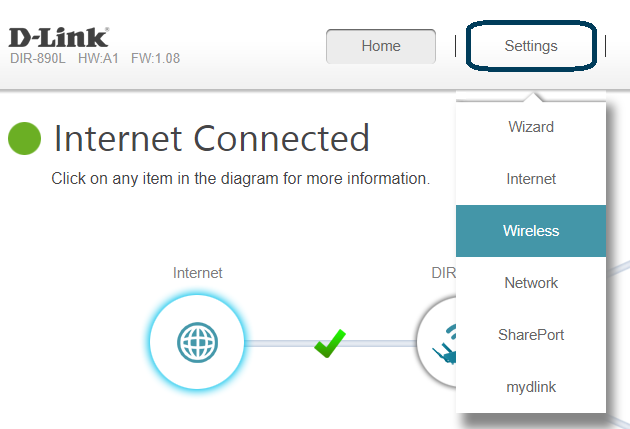 Turn off Smart Connect

Name your networks differently (ie: Add 2G to the end of your 2.4Ghz network)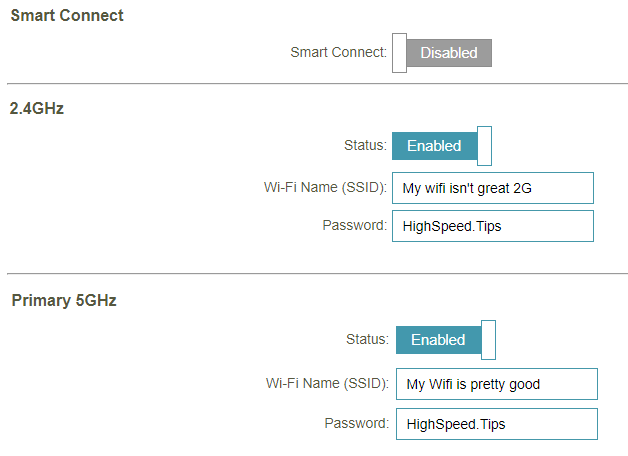 Save Settings and reconnect

Note
I recommend renaming the 2.4Ghz network so that devices that already have the network saved will automatically reconnect to the 5Ghz network if available. You will then only need to reconnect devices manually to the 2.4Ghz network where applicable.