Older Linksys routers such as the E1200 and E2500 try to make you install their management software called "Linksys Connect" which is optional, and will not work on modern computers.
There is a way to bypass this option which is not very obvious.
Under the large button that says "Click here to install Linksys Connect" there is a very small link that states "Continue with an open and unsecured network (not recommended)" Click on that and you will be given a normal looking web management page.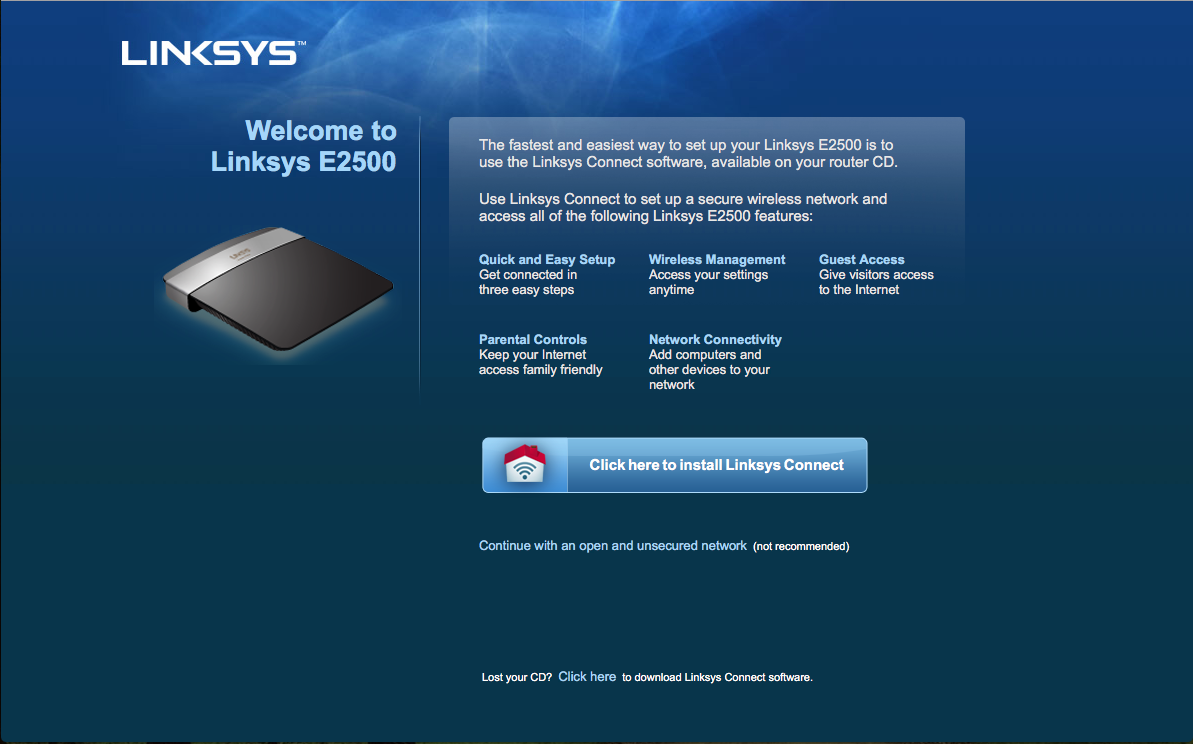 The text on the page states:
Welcome to Linksys E2500
The fastest and easiest way to set up your Linksys E2500 is to use the Linksys Connect software, available on your router CD.
Use the Linksys Connect to set up a secure wireless network and access all of the following Linksys E2500 features:
Quick and Easy Setup
Wireless Management
Guest Access
Parental Controls
Network Connectivity
Click here to install Linksys Connect
Continue with an open and unsecured network (not recommended)